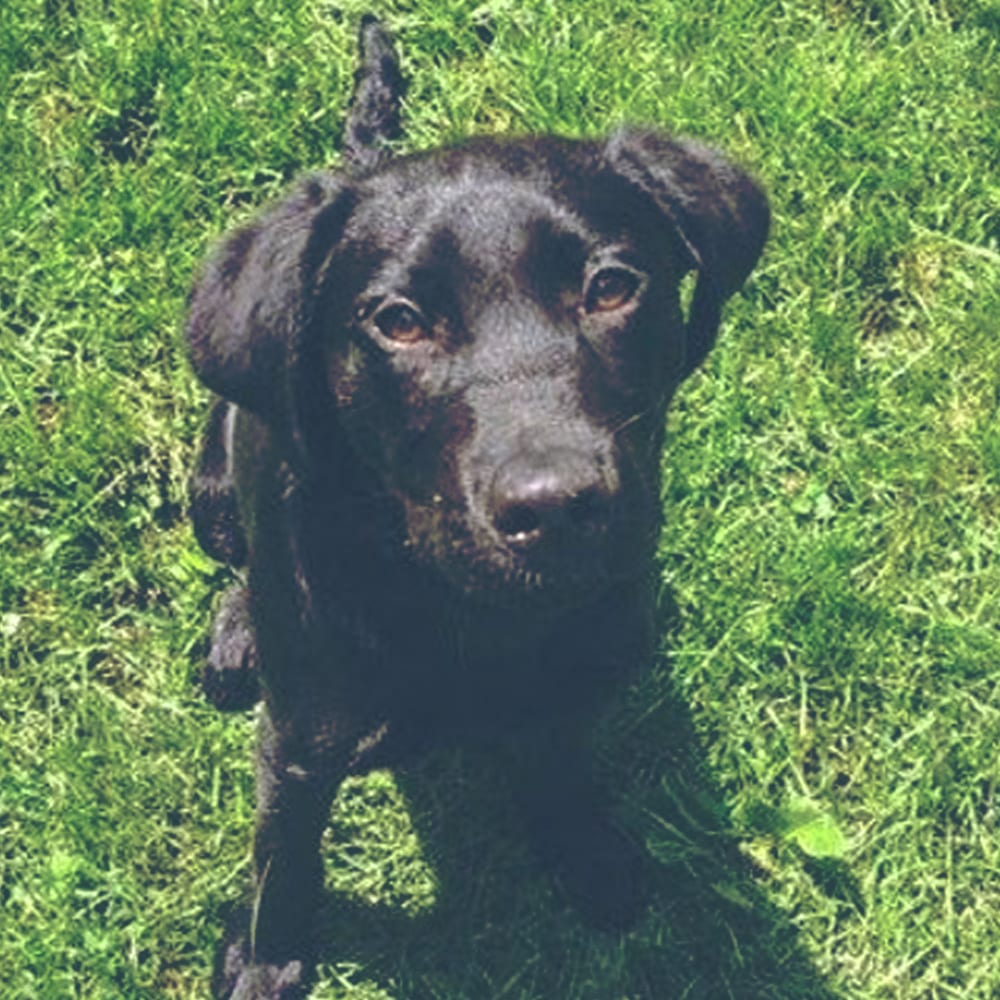 Meet Lenny the Lover! Lenny is one of our lovable trained dogs for sale at Canine Peace of Mind.  His mellow disposition and wagging tail are sure to win over your heart. Lenny is always looking to please, gives great eye contact and listens amazingly well. His puppy curiosity will lead his nose to the coolest nearby stick, pen or empty water bottle, which he will pick up and proudly parade it around you until you take it from his gentle mouth.
Lenny came from Double T British Kennels in Kansas (www.britlabs.com). Born on January 9, 2013 to parents Teddy a yellow open field trial winner and Boogie a beautiful black lab. Lenny had quite the adventure to get here. 8 weeks after he was born there were terrible snow storms across the nation and Kansas had gotten hit particularly hard for what they were use to. They had two storms back to back piling 15 inches of snow on the roadways.
The puppy delivery service I hired to bring him got delayed from all the snow to begin with, but then they broke down in St Louis. Talk about getting some real world experiences early in life! When he finally made it to Naperville, Lenny was 6 days later than planned and by then we too had been hit with lots of unexpected snow. Thank goodness I had a warm puppy to curl up by my feet at night! Right away I could tell that he was going to be the pup that wants to chill with you on the couch and hang out by your side and that's exactly who he's growing into.
Calm and gentle, this guy just wants to be right by your side. If you are looking for a constant companion and a pup to snuggle on the couch with, then Lenny will be the pup for you. He will be great for a single owner as a best friend or a wonderful family dog! Kids around? Want a dog that won't be pushy with children, take their things or knock them down? He's your guy! Now, who wants to cuddle?